tunes + commercials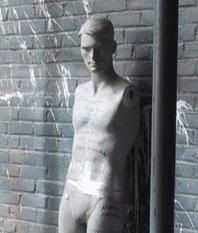 lately i've been watching commercials and trying to figure the f*ck out "what is that song!?!" well i've got some web help for you. for example. the new hp player ad that debuted on the mtv vma's had hunky cowboys (+ rough cowgirls) dancing to some hip hop music. it was very creative. i loved it. but after seeing it. i needed to know who was that singing in the clip. selected pieces of music really does stick. with my web investigation skills working overdrive, i bring 3 sites that will hopefully help you find the song(s) you need to get through your day.
Ad Tunes
What's That Called
David Reviews
over at Ad Tunes, i found the artist name of that wickedly creepy ad from Levi's jeans where that white manniquin comes after the guy who bought his jeans. you can directly view that ad by
clicking here
. "You Put A Spell on Me" by Screamin' Jay Hawkins.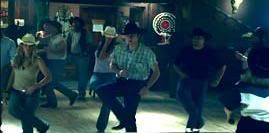 the other ad that was bugging me was the highly popular dancing cowfolk from HP technology. you can view it and the other similar hp ads by
clicking here
. the song played in this cowboy clip is "The Boogie That Be" by the Black Eyed Peas.
lastly, 'davids reviews' are more for commercials seen worldwide.