aguysite.com update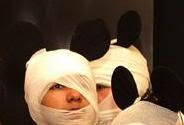 what'd u say?
it has been done! let the masses know! my official last day [at my day job] is scheduled for november 17th. that week is when i begin making
aguysite.com
my new full time job. you've seen what i can do with my spare time. now many of you will see what an amateur webmaster can do with plenty of gay pc time. i hope to make aguysite.com one of your top favorite web visits and help thousands of web visitors get in touch with their gay pop culture side. back to work.
november edition in the works. all new content!
[i tried to update aguysite.com last night.. but was having some ftp problems. it happens]