the apprentice 2 . john the stud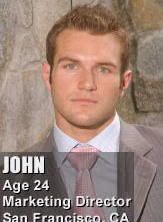 just getting home, i immediately went online to find that 'fired interview' the today show puts online after no one watches it during the day. i wanted to see what this week's most handsome fired employee had to say. i'm talking about the 24 yr old san francisco bay god, John. for those who don't know [while at college] he won three division one national titles in the sport of rugby. he's done a whole lot of other great accomplishments but let's move on.
john . video profile
today show . interview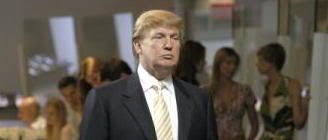 donald thinks . episode 6
"i can get any of these models-
to fall in love with my money."
he was the 6th person to get fired from the ultra boring donald. the season [so far] is just weak. i almost don't even care if i miss an episode anymore. i will admit i was captivated by the good genes god gifted to john's face + body. although his teenage antics + crude potty mouth left me with little desire to rush out to meet him in person... that is when he starts whoring himself around for some of that reality fame, i still adore his strong arms- i mean lips- i mean i adore him as a person. yes. a person.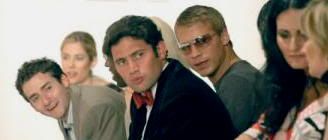 the guys checking out... other guys?
i found his official website,
johnwillenborg.com
. it was a boring visit. he needs his site to get a revamped style, add some modeling photos, add more color, he needs to check out
jennifer crisafulli's
official site for tips. [check out her new photos, she's a brand new beauty!] gay viewers can contact him but who knows if he will respond. and i think he has a website link to his mother's[?] wonderful paintings.
the annoying people over at 'friendster' have created crappy bio pages for each contestant. john has one and says he's interested in dating women [f*ck!], was affiliated with the Beta Theta Pi Fraternity, listens to frank sinatra + eminem, watches survivor + nip/tuck, doesn't trust people who doesn't like dogs and is quoted in saying "Watch the show to learn more about me, but if you don't like me then it was all the editing." now near the bottom of his profile exist 'friendster fans'. one of those fans is a gay personal trainer, frank aka
bruno's bodyworks
.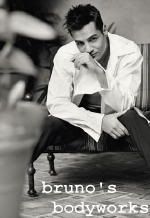 bruon's story:
he grew up in the same area as john but moved to la following careers in singing/songwriting, computer instruction, modeling, real estate, design firm manager, etc thus finally focusing on personal trainer. he's been working out for 15 years, his friends all ask him for workout advice + tips which lead him to getting certified as a personal trainer. having a background in Psychology, he always incorporates the physical with the mental for a full body-mind workout. bruno is so popular that he has hired employees to handle his many clients.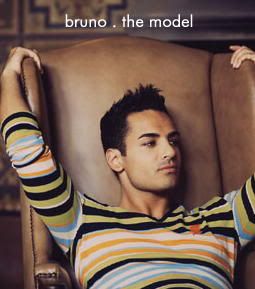 his friendster profile lists he is only 35, enjoys tivo, adventure travel to such places as Switzerland - Bali - Tahiti, listens to madonna + depeche mode + creed, watches survivor + amazing race + six feet under + sex and the city + smallville. [who doesn't watch the new clark kent!] he is quoted in saying "i'm past the party and circuit scene and enjoy spending my time with quality individuals who are down to earth and real." he's a major cuddler, very independent and looking for mr. right. awwww!

check out bruno's fitness adventures. yum!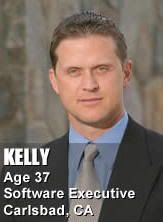 also, fans of the show are starting to think contestant kelly is a homo in hiding. his profile stats he is in a relationship. he can design women's clothing. he is extremely beautiful so i guess all that makes him gay... to me + many others. i adore him if he's straight. either way, i'm betting he'll make it to the end. he's flawless on the show. i do await that moment when he answers that loft phone, shirtless in boxers nearly ready to drop!
check out his official business website here. kellyperdew.com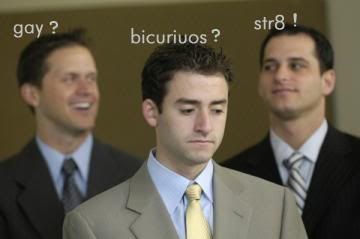 you're either one or the other