D.I.L.F. - dads i like to fck
at my tender age of twentysomething, i [like many youngsters] are attracted to an older man. a type of man that has certain qualities. he's a father. he's a married man. he is a dad that i would like to fck if given the chance. he can be hairy. he can be very well built. he can be devoted to his life yet will always need a young guy to help him get by in his everyday life. i've met some. you'll meet some.
the reason i'm thinking about horny dads is because i recently went to a pumpkin patch thing for families and i took this photo below. of a man that is a loving father, has a beautiful wife and a precious toddler. all i could think about was tasting his "dad" skin and getting hammered like a power tool in the rear by his "breeding" dick. he was an actual d.i.l.f.! live in person. in the flesh. right there for me. but he showed no interest in me. and i was fine with that. some of them are happy and in no need of young stud like me. he may have one on the side. or a young woman elsewhere. but he won't be the last d.i.l.f. i will meet.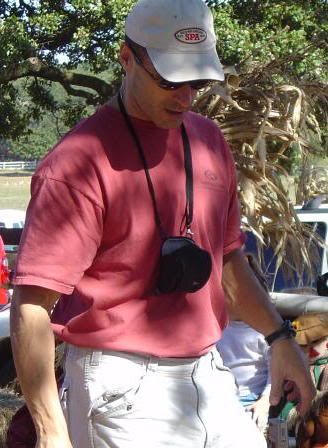 a dad you only see once
those str8 boys claim that they created the m.i.l.f. phenomenon. [mothers i'd like to fck] they now claim they created the daughter version. d.i.l.f. [daughters i'd like to fck]. i scream bullsh*t. d.i.l.f. belongs to us. don't let those str8 jocks + horny dweebs take control of d.i.l.f. you can view many, many other versions of dilf over at
urban dictionary
right now.
and can you believe it. there is already a gay based adult website with the name dilf. the site offers horrible videos [which i'll probably download + whack off to later] and offers nothing great to look at. just average joes. i'd advise you if you discover this naughty website, save your money. go for the 3 day trial.
well what do you know, i discovered a press release on the dilf website that opened in 2003. and a year later they only have 7 videos... seven in a fckin year! come on!
"Well, if the straight markets can have MILF, why can't the gay arena have DILF?" asks Gary-Alan, owner of the new gay reality site DILF dot something
StudMoney Launches DILF dot something
September 3, 2003

-
DILF dot something (http://www.dilf dot something) - Dads I Like to Fuck, a very unique gay reality site, has been successfully launched by Gary-Alan, President and Owner of StudMoney Affiliate Program (http://www.studmoney dot something).

DILF dot something is a very powerful site and is quickly making its mark on the gay adult web with fantastic sales. [luring you to join. seven freakin videos. in one year!] The "reality " approach of DILF dot something, mixed with the straight Dad's first time, gives the surfer the ultimate in fantasy and adult entertainment. The first of its kind, DILF dot something has won over surfers who are looking for a site that is different, tempting and down right naughty.

StudMoney, an affiliate program brought to you by Gary-Alan, offers webmasters a 50/50 share of sales on this hot new niche property. With original niches, exclusive content and frequent updates [umm... no], StudMoney keeps both conversions AND retention in mind. Offering free content and awesome banners, along with original text links, webmasters will have an easy time promoting this fantastic and fresh new site. [umm... no]
-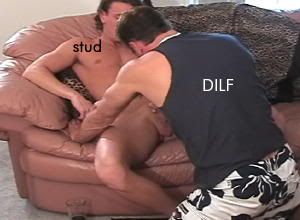 lesson learned . d.i.l.f.
final thoughts:
it's a good thing that this studmoney guy is doing this with dilf. but he needs to focus less on just getting your money and more on creating a larger, quality site. not a product that comes off as a waste of time or good for one week. we just don't see enough of dad types doing son types on adult sites. it's always about the freakin twinks doing other twinks! someone please change this.