gabe kapler . who's that?
during the first airing of the world series on saturday, a group of my friends sat around to watch the game. a girl brought up a name that i know so very well. yet i played it off as if i never have heard of the man they call, gabe kapler. he's muscle. he's meat. he's a man with fcktastic features. he's brute and raw. his sweat is to be desired by many men's mouths. he is gabe kapler. the few photos below are a glimpse at his photo career.
gabe's boston salary: $750,000 - 2004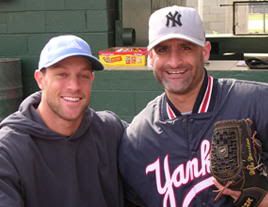 for some reason, gabe loves to take photos but has no official website. he changes teams every few years. i first heard the guy when he game to my neck of the woods, joining the texas rangers. suddenly he was in the world series with the boston red socks! here's an update for those unaware of his recent happenings. he is married and his wife has recently come forward to discuss her abuse from a previous boyfriend. kapler is jewish and as many have seen this photo of kapler with some beefy hunk, well go ahead + click the photo to find the source of this photo.
for those with a keen eye will notice a tatoo on kapler's left calf muscle of a star of David intertwined with the words "Baal Ratzon Chazak". translates to "strong mind/master of a strong will". when this hunky jew stands in an undressed manor in front of reporters, his tattoo is on full display.
on gabe's right calf is a tattoo of a flame with the words "Never Again" and the dates 1933-1945 for the span of hitler's war against the jews. he got the tats 5 years ago after he was already a major leaguer. His tattoos are a counterweight to assimilation
"It's been a conversation point" in locker rooms, says Kapler, adding that he then has a chance to explain that the tattoos are "about being proud of who I am, where I come from, and the history of my culture."
He has no regrets: "Do you think I'd put something on my body that will be there for the rest of my life if I didn't feel completely confident and passionate about it?"
in an interview with the Atlanta Journal-Constitution, he was asked this and responded with this...
AJC: Didja know you were a gay icon?
GK: No, really?
AJC: Yeah, you should check out www.outsports.com (a site for gay sports fans). You're very popular.
GK: That's funny . . . no, I did not know that.
The interviewer later said that Kapler's responses were not sarcastic; rather, he was either genuinely surprised or was feigning ignorance. [this excerpt was taken from the
BASEBALL'S TOP 10 GAY ICONS
write up in ciepley.com's blog]
well now you know more about kapler. feel free to see this sexual object as something more then just a piece of meat. a sweaty slab of very refined meat.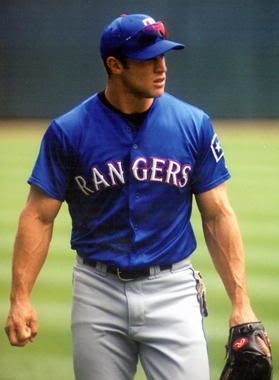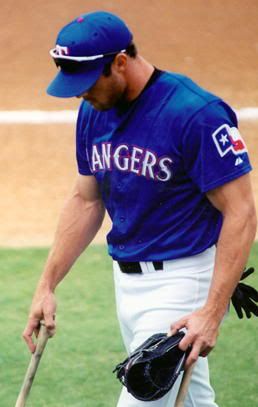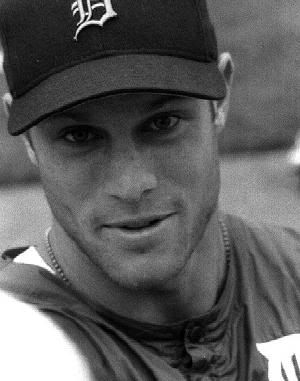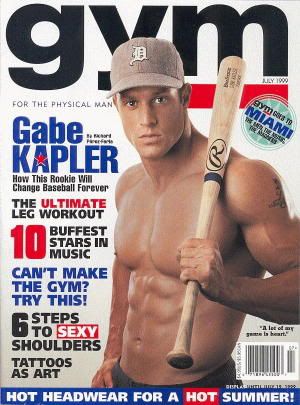 someone paid $40 on ebay for this issue!


missing: a blog stated that gabe kapler posed for 'international male' in a bikini. where is that issue/photo?