grand theft auto . thug edition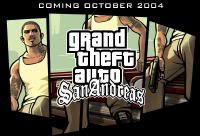 repost:
nearly all nerds + gamers know about the grand theft auto series releasing its newest title 'san andreas'. with a mix of all things california,
grand theft auto 4: san andreas
is going to break records with its thuggish take on all things gang related/ghetto. yes, i play the game mutha fcukers. i enjoy the time i put into the game and it's my choice to waste my time playing it.
below is your first look at the windows media trailer. the official website. + a track you can download for free . [legal mp3 download at
epitonic.com . dj krush
] . i plan on downloading this track to my xbox when that version comes out later in 2005. other gay gamers know that with the xbox + gta series, one can listen to their own created radio station while driving the pimped out rides in these games. fckin a!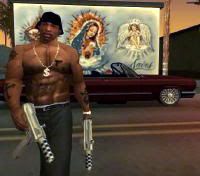 trailer . windows media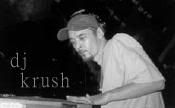 winamp media format
dj krush - with grace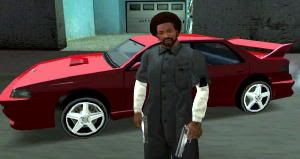 cnn article . the release of gta4