manhunt . the gay contestant?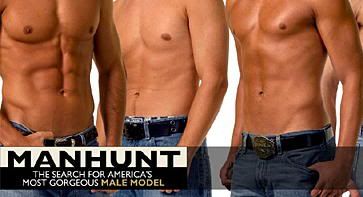 wha- wha- whatttt? what did you sgay?
in an interview with the houston chronicle, producer stuart krasnow says....
"The majority of the guys are straight..."
he goes on to sgay...
"Being a male model is really the rock-star life, and these guys lived it almost every night of the week. It's all about picking up women[men], getting women's[men's] phone numbers and talking about women[men]."
so which ones are gay? which are bisexual? which are confused? i have the first revelation to share with you. i found this information on a message board [campfire] and it seems all pictures + info match up.. this could be the first potential gay model ousted in manhunt. of course, during the first episode, he may just "i'm gay"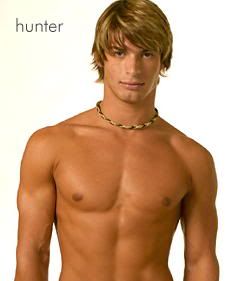 hunter . manhunt model
hunter's bio:
he was born and raised in small rural town of DeQueen, Arkansas. he took up gymnastics at the age of five which then became his love. in high school, he played football, basketball, cross-country track, tennis, and was on the swim team. [sexual exploration sports, fckin a!] he was also voted Class Favorite + Most Handsome. wait- record scratching... he's presently enrolled at Ouachita Baptist University!?! he's been in two "true relationships" but is currently single + looking to mingle. he has several dreams and will do anything to help make those come true. [even dance in a gay bar???]


interview video
windows media format
these pictures below were found at the 'back street dance club' bar/website located at 1021 Jessie Rd, Little Rock, AR, 72202. in my research, DeQueen Lake is part of the Little Rock district. this bar is just miles down from his small town. and yes there is a gay man living in dequeen, ark. i found his profile at '
gay universe
'. he's a 42 year old guy who enjoys "Phone Sex, Swing/Poly/Group, guys ages 18-65, he's hairy - tall - bisexual, and he's willing to travel 150 miles for s. e. x."
click here for city info + a map
to see exactly how far DeQueen is from Little Rock. the man in these images strongly resembles hunter. the man in question dances for men, hugs men, loves men in a gay club environment. check them out.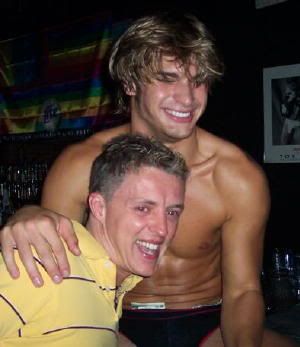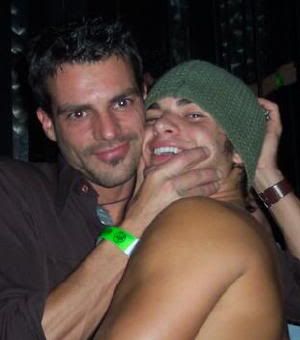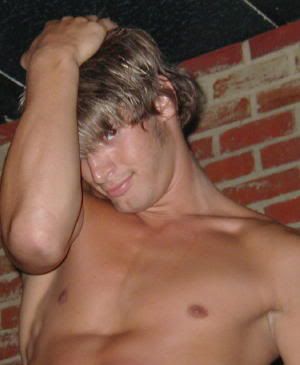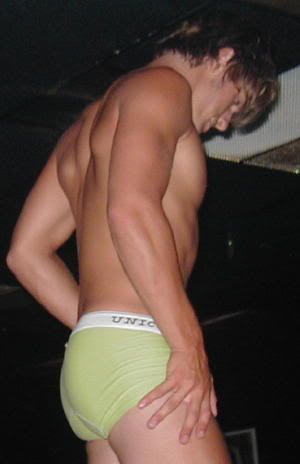 backstreetdanceclub.com . fotos
if hunter is not gay, then he is among the many, many guys who dance to take gay men's money. he would be no different then a lipstick lesbian dancing to steal money away from crude greasy old men. just know that nearly all men dancing on stages or clubs is not there for sex or love, they are there to take what they want. fame. lust. money. and maybe your will to live. [i'm writing this as i watch the last half hour of the premiere. i was watching real world philly. i'll catch manhunt: episode one again in an hour on bravo tv.]