the state fair . texas edition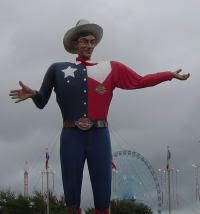 here in dallas/ft worth area, a fair is held that is 'the state fair of texas'. with attractions such as big tex [the tallest cowboy in the world], the 2005 auto show, the flying house cat show, livestock auctions, world famous Texas vs. Oklahoma football game [held in the cotton bowl], famed U.S. Marine Drum & Bugle Corps, the super midway [amusment park rides, fun as sh*t], and so much more i can't even list everything. the fair has another weekend left open and i'm thinking about going again. the reason. so much male cowboy beef that you are suddenly a walking hard on!
since i'm not as comfortable showing my mug shot on everyone's pc, i took many pictures of the surrounding fair grounds + as many hot texans as i could... without them noticing me taking their mug shot! it was freakin hard to do it. people would look at me and i would suddenly go into 'fixin camera mode'.
the best images are below in a gallery i like to call...
'state fair texans'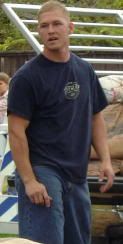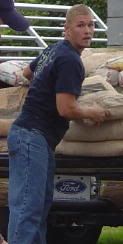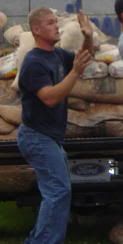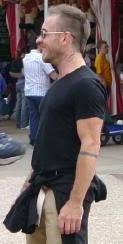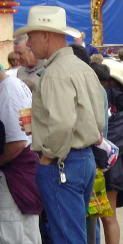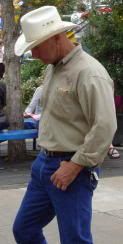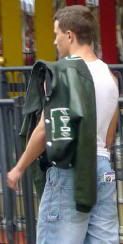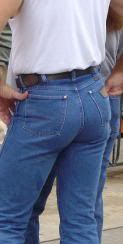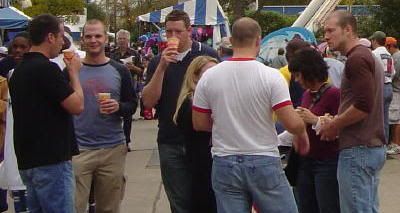 coming out day . oct. 10th . gay group
image story:
my favorite images were of the guy in the blue shirt + jeans that was demonstrating hauling large bags of cement dust stuff into the back of a pickup truck. he was fanfcuktastic. + that cowboy in the tan shirt. amazing. everything a cowboy should be. polite. well spoken. got close enough to smell his strong cologne. you know i was taking a full picture of him and he saw me! and then he thought he was in the way, so he tried to move out of the frame but i still got him! i love texas. oh and that young stud with the green jacket over his shoulder. pure solid lean muscle. i was hoping to get a glimpse of his arm to show you guys the definition of his young build, but i wasn't fast enough with the camera.
i was with straight people so i had to make sure no one suspecting me of taking pictures of guys. of men. of cowboys + jocks. maybe next time at six flags i'll get some bigger sweaty hairy nuts to take face shots.